If you live in mainland Spain or Balearic Islands you should receive your SIM a few days after you place the order. If you live in the Canary Islands it may take an extra day or two.
Don't forget to send us your ID!
To be able to send a SIM to you we do need to confirm your identity with a valid ID.
If you've already sent us a photo or scan of your ID document then great! One of our friendly customer care agents will contact you if we need anything more. If you haven't already done this, then please email us a copy of your passport or ID card to: delivery@lobster.es.
Your address
Before sending your SIM we'll validate your address to make sure that our courier service can find you. To help us, please make sure that you provide your complete address. For buildings with different apartments, we do need the floor and the door number. A useful tip is to use the same address format as it appears on your bank statements and utility bills in Spain.
If we don't have your complete address then it may cause a delay with the sending of your SIM. One of our friendly customer care agents will contact you if we can't find your address.
Track your SIM
Once we have confirmed your ID and validated your address, we'll send your SIM to you using our courier service 'Correos'. You'll receive an email from them correos@correos.com with a delivery tracking number. It will be sent to the email address you registered with us.
The email will be in Spanish and will look something like what is shown below. The important part is the long number PKXXXXXXXXXXXXXXXXXXXXX at the beginning of the email which is the tracking number.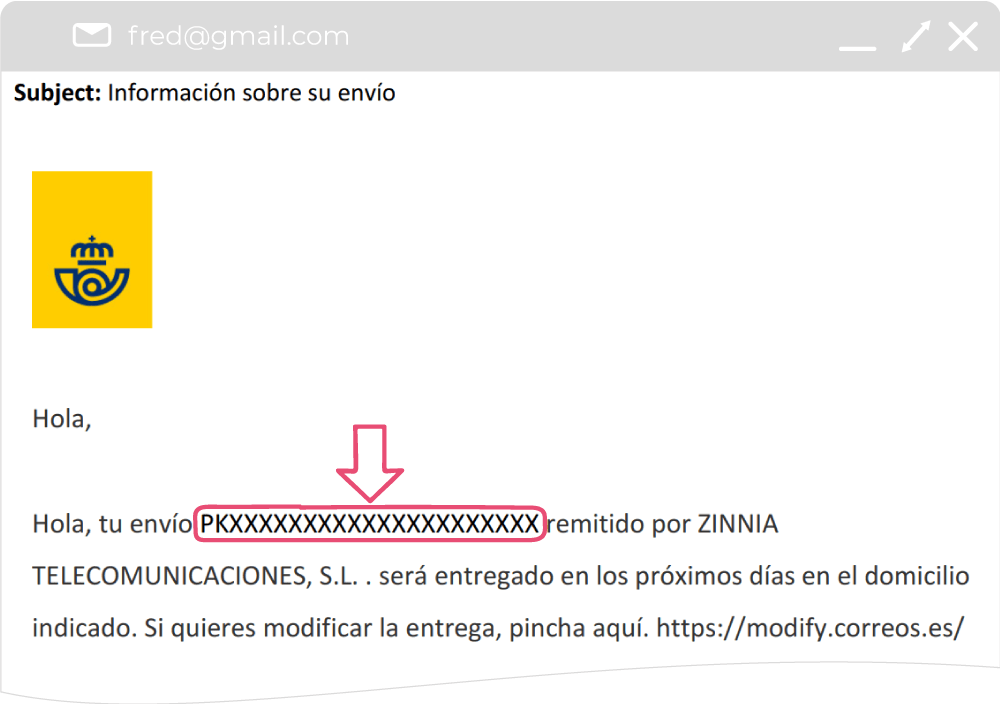 With the tracking number you can track your SIM by going to our courier service's web page: https://www.correos.es/es/en/tools/tracker/items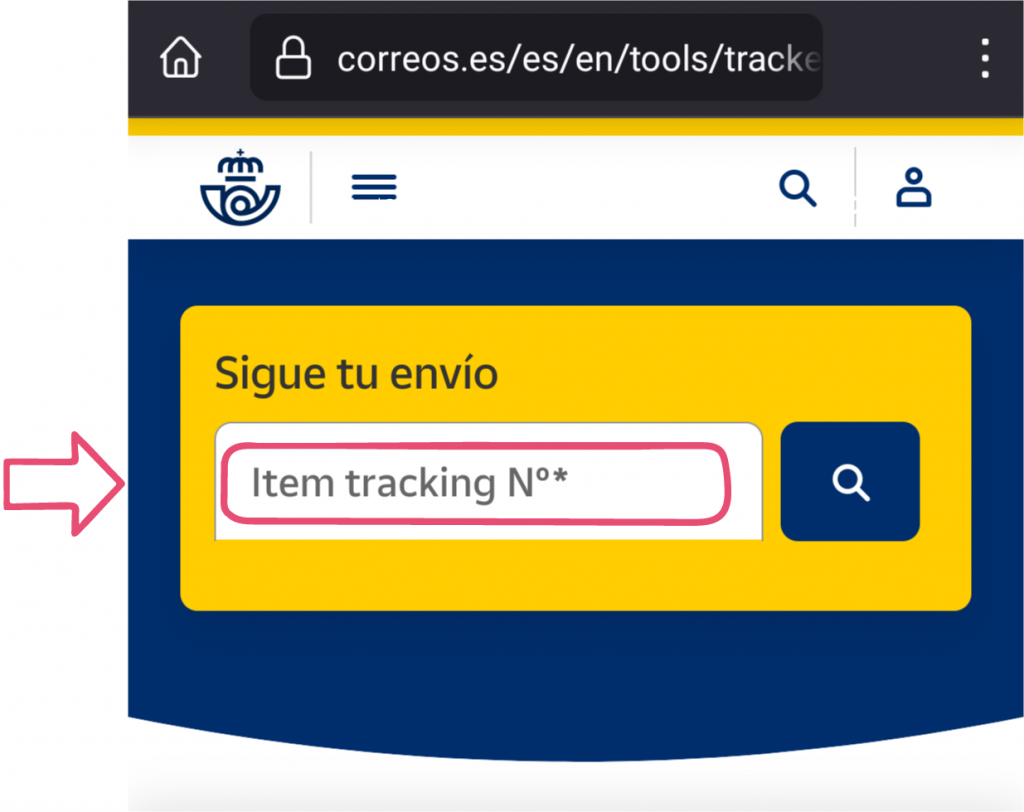 Simply copy the tracking number in the box 'Sigue tu envío' and click search.
It will then show your SIM delivery status:
'In transit' – Means it's on the way to the delivery depot
'Out for delivery' – Means it's in the process of being delivered to you
'Delivered' – Means it's been delivered
Our courier service normally makes two delivery attempts, with the second attempt being made 24 hours after the first one. Normally, a notification is left whenever an attempt is made. If the second attempt is not successful, the SIM is taken to the nearest post office, and will be there for 14 days for you to be able to collect it. After that period of time, it will be returned to Lobster.
Give us a call
If you need any more information about the delivery of your SIM you can give us a call for free on 1661 and we'll be only too happy to help!