Automatic Configuration
When you first put your Lobster SIM in your phone, we'll send you a setup message to configure the Lobster internet settings on your phone. Please open the setup message and follow the instructions. You should be able to connect to the internet after this!
Manual Configuration
If you don't receive the setup message or you can't connect to the internet with your phone, then you'll need to enter the Lobster internet settings manually on your phone. Don't worry it's simple! We'll show you how to do it below for a Samsung phone, but it should be very similar with other Android phones.
Here's how to do it:
First, go to the phone settings, and select the option 'Connections' or 'SIM cards & mobile networks'.
Then, tap the 'Mobile networks' option.
Scroll down a bit and press the option 'Access Point Name' or 'APN'.
Here, click on the option 'Add' or '+' in the upper right corner of the screen as shown below: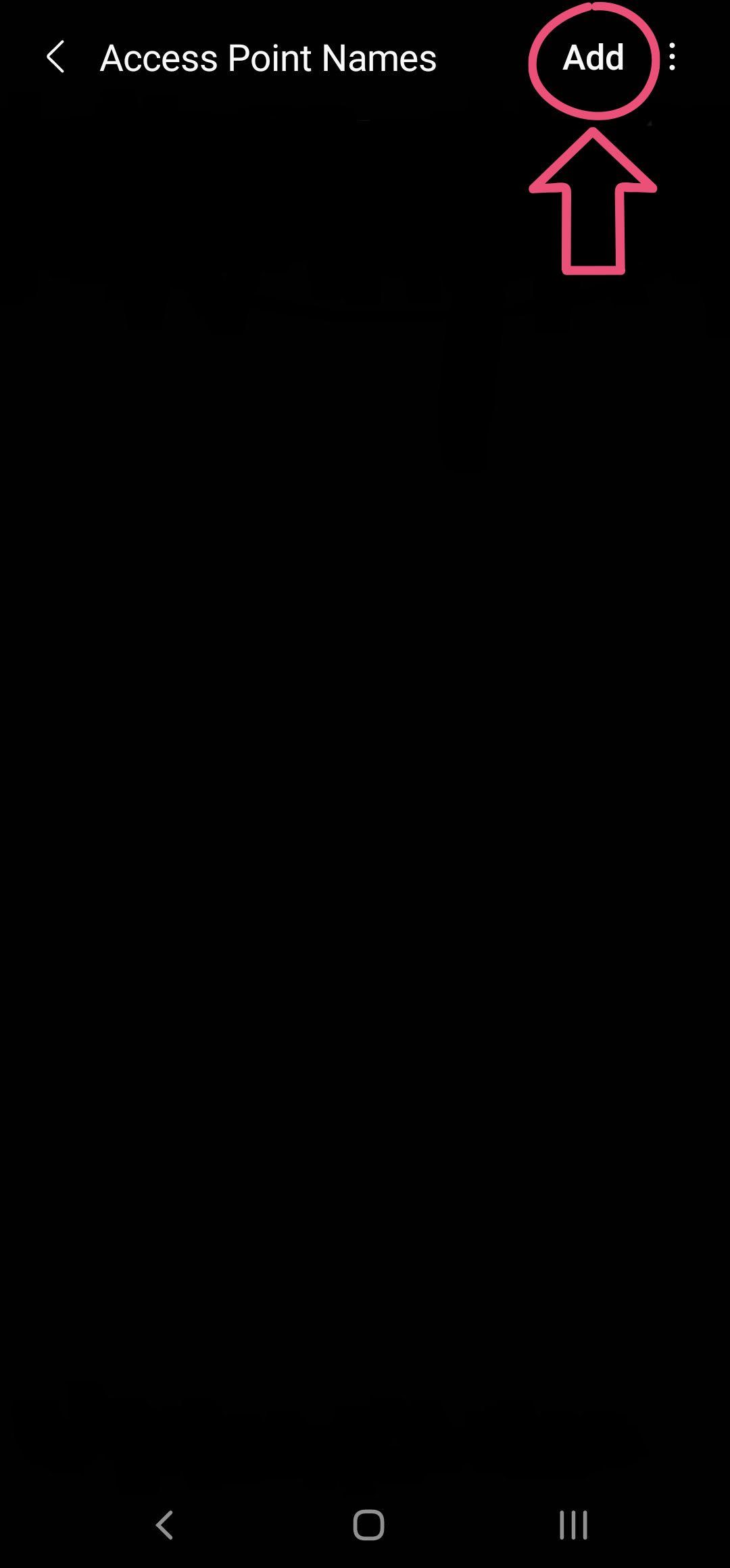 Fill in the following three fields with the values shown in bold below. The 'Name' and 'APN' fields should be at the top, then you will need to scroll down a bit to get to the 'APN type' field:

Name: Lobster Internet
APN: lobster
APN type: default,supl

The rest of the fields you can leave as they are. They will be prefilled or empty, don't worry, that's fine.

Now, tap on the three-dot menu located in the upper right corner of the screen, and select 'Save' as shown below: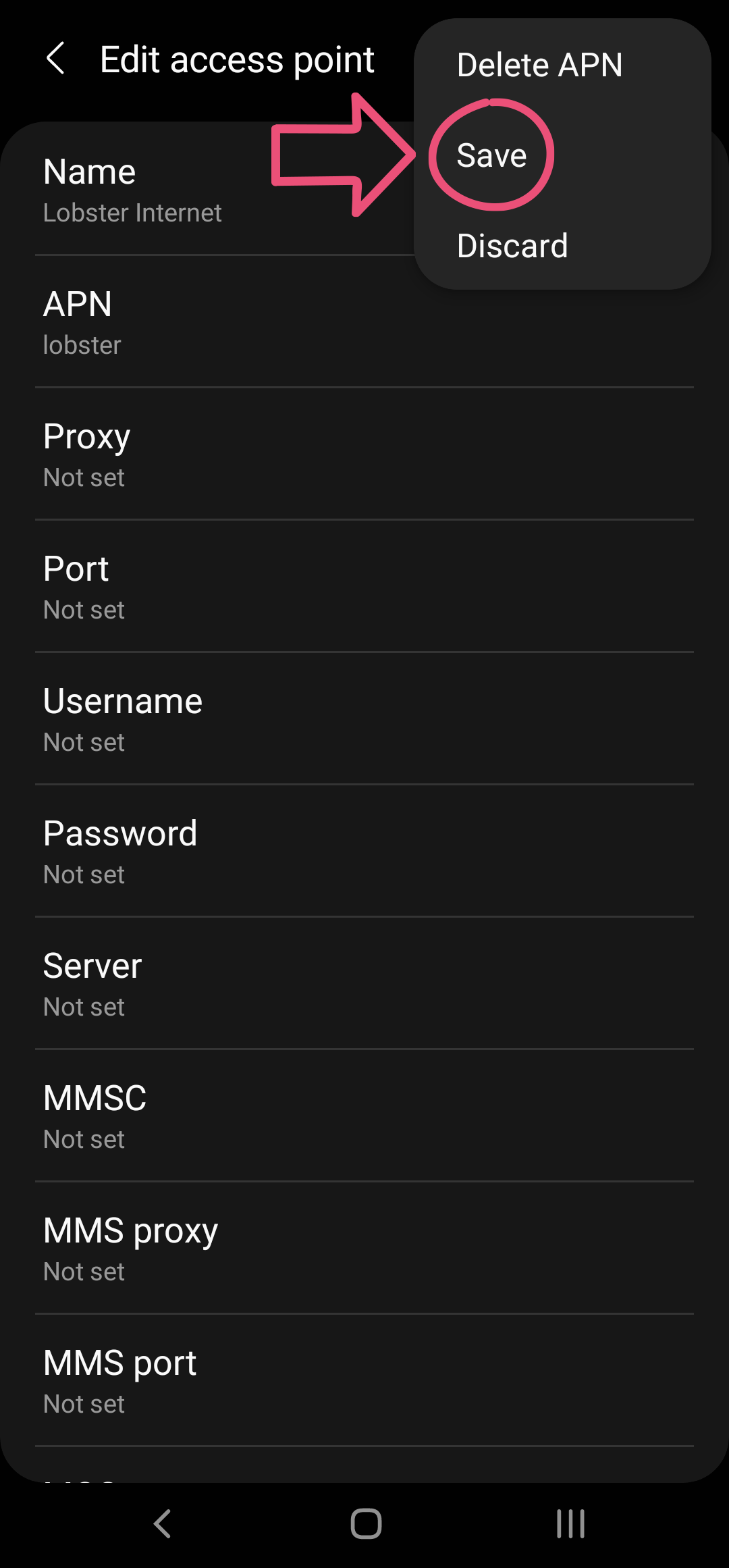 Now, select 'Lobster Internet' as shown below: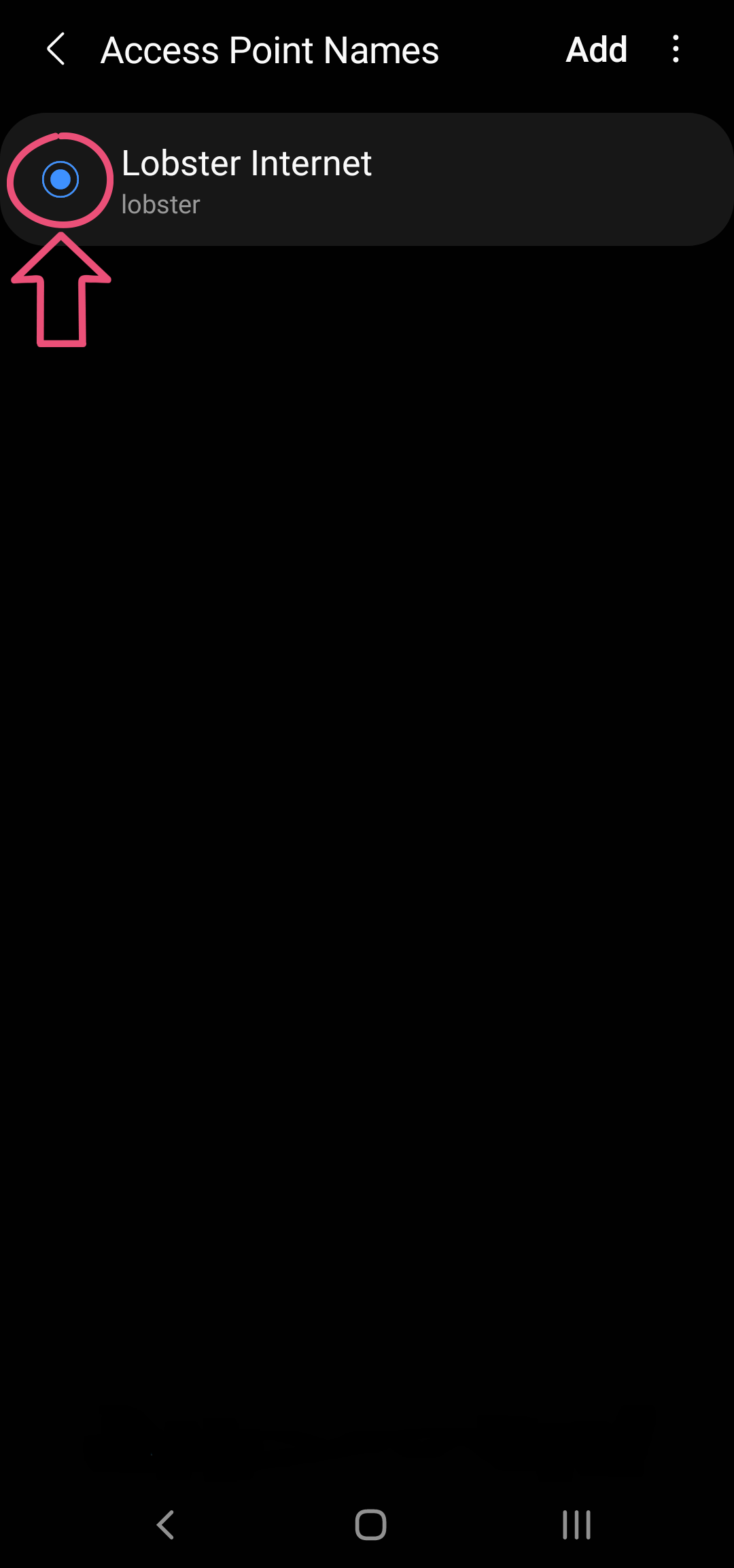 Once done, restart your phone for the change to take effect. Once restarted, your phone should now be able to connect to the internet!